Introduction
The G20, a group of the world's largest economies, plays a pivotal role in shaping global economic policies and fostering international cooperation. India, with its burgeoning aviation sector, has been a keen participant in G20 discussions regarding the aviation industry. The aviation industry in India has witnessed remarkable growth over the past few decades, and its engagement with the G20 has paved the way for continued expansion and development.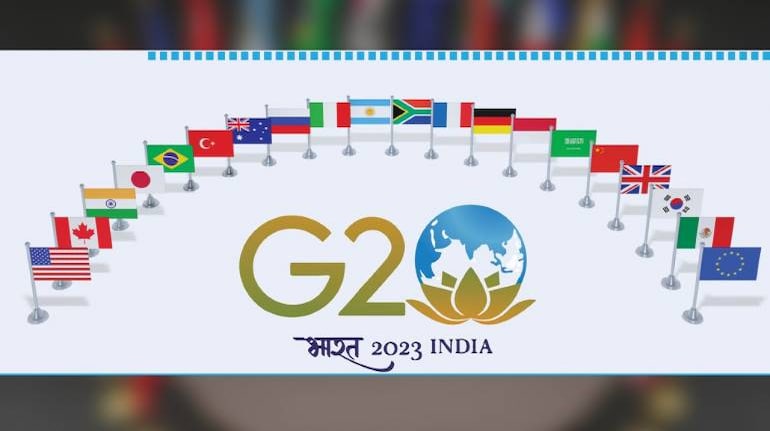 The Indian Aviation Sector: A Booming Industry
The Indian aviation sector has undergone a transformational journey, evolving from a nascent industry to one of the fastest-growing markets in the world. Factors such as rising disposable incomes, urbanization, and increased connectivity have contributed to the sector's remarkable growth. As of my last knowledge update in September 2021, India was consistently ranked as one of the world's top domestic aviation markets.
Approximately 69% of the overall airline traffic in South Asia is generated by domestic routes, and India is projected to have the capability to accommodate one billion annual trips at its airports by 2023. The Indian aviation sector has made a complete recovery from the impact of the COVID-19 pandemic, exemplified by the air traffic volume reaching 327.28 million in FY23, a significant increase from the 188.89 million recorded in FY22.
According to projections from the International Air Transport Association (IATA), India is poised to surpass both China and the United States, becoming the world's third-largest air passenger market within the next decade, by 2030. This growth in demand within the sector has led to a substantial increase in the number of airplanes operating within it. By 2027, it is anticipated that the fleet of airplanes in India will expand to encompass a total of 1,100 aircraft.
By the year 2027, it is anticipated that the airplane fleet will grow to encompass 1,100 planes. In FY23, Indian airports projected domestic passenger traffic to soar to 270.34 million, marking a substantial 62.1% year-on-year (YoY) surge, while international passenger traffic is expected to reach 56.9 million, reflecting an impressive 157% YoY increase when compared to FY22.
Key drivers of aviation growth in India include:
Liberalization Policies: The liberalization of the aviation sector in the 1990s opened the doors for private airlines, encouraging competition and innovation. This shift led to a surge in passenger numbers and enhanced services.
Infrastructure Development: India has invested significantly in modernizing and expanding its airports, making them more efficient and passenger-friendly. The construction of new airports in Tier II and Tier III cities has improved connectivity.
Foreign Direct Investment (FDI): India allowed increased FDI in the aviation sector, attracting foreign investments that have facilitated expansion and modernization. India allows for up to 100% Foreign Direct Investment (FDI) in various segments of the civil aviation industry through the automatic route. This includes non-scheduled air transport services, helicopter services, and seaplanes. In the aviation sector, FDI up to 100% is also welcome in Ground Handling Services, provided it complies with sector-specific regulations and obtains necessary security clearances.
Rising Middle Class: The expanding middle-class population in India has translated into higher demand for air travel, both domestically and internationally. The Indian aviation industry has witnessed significant growth and transformation over the past few decades, with low-cost carriers (LCCs) playing a pivotal role in shaping the market. LCCs have democratized air travel by making it more affordable and accessible to a larger segment of the population making the flight journey possible to every economic stratum passenger.
MRO Industry in Indian Aviation
As stated by Mr. Paras Nath, Vice Admiral (Retired) and President of the Crown Group, the recent G20 Summit held in New Delhi has provided significant opportunities for India's defense Maintenance, Repair, and Overhaul (MRO) industry, aligning with the 'Make in India' initiative. The outcomes of the latest G20 Summit clearly demonstrate India's role in strengthening global economic growth. He also added that India is solidifying its position as a catalyst for global growth, as demonstrated at the recent G20 Summit.
The G20 Summit to Boost India's Defence MRO (Maintenance, Repair, and Overhaul) Hub signifies a significant step towards strengthening India's position in the global defense manufacturing and maintenance landscape. This represents a significant milestone and relief for Indian aviation entrepreneurs who previously faced substantial expenses for MRO treatments conducted outside of India.
As a member of the G20, India welcomes leaders and experts from around the world to collaborate and bolster its capabilities in defense MRO. This summit is not only an opportunity to showcase India's commitment to strengthening its defense sector but also a platform for forging international partnerships and sharing best practices. By focusing on the MRO hub, India aims to enhance the maintenance and upkeep of its defense assets, ensuring the readiness and reliability of its armed forces while also opening doors for global defense industries to invest and engage with India's burgeoning defense ecosystem. The G20 Summit serves as a testament to India's dedication to achieving self-reliance in defense and its willingness to collaborate on a global stage to achieve this goal.
The MRO industry is anticipated to expand significantly, reaching a value exceeding US$ 2.4 billion by 2028, a substantial increase from its 2018 valuation of US$ 800 million.
The impact of the G20 summit held in 2023 on the Indian aviation industry was significant and multifaceted. While the primary focus of the G20 is on global economic and financial issues, its decisions and discussions can have both direct and indirect consequences for various sectors, including aviation.
As a positive stride in Indian Aviation, the outcomes of the G20 of 2023 had the potential to shape India's aviation landscape by impacting trade policies, financial stability, sustainability efforts, and investment opportunities, infrastructure development, tourism, among other aspects. These effects underline the interconnectedness of the global economy and the aviation sector's susceptibility to changes in the international economic and policy landscape.
This stability can positively impact the Indian aviation industry by creating an environment conducive to increased air travel and investments in aviation-related infrastructure. As India strives to become a global aviation hub, its participation in G20 discussions will remain instrumental in achieving these aspirations and securing economic prosperity.
I will be covering the potential legal issues in Aviation Sector in my Part-II post.